Gopure Travel of Mt Pleasant
Our $1,000* special deals include airfare, hotel, and cruise. And our Book Now, Cancel Anytime is for select cruises and all-inclusive resorts. Check back often as the select changes often!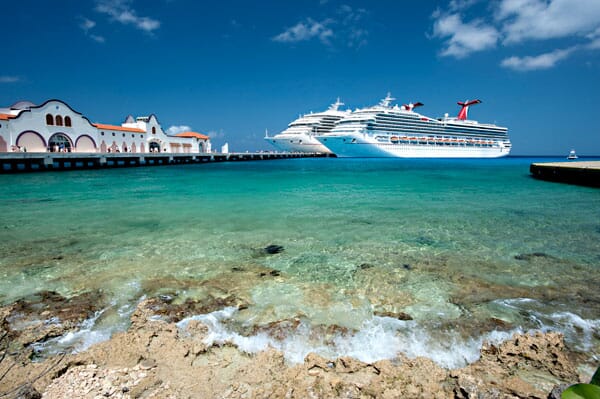 $1,000+ Special – Hotel & Cruise
Depart from Detroit to Miami, Fort Lauderdale, Tampa or New Orleans!
Miami  |  Fort Lauderdale  |  Tampa  |  New Orleans
Includes:
1-2 Night stay at hotel in Miami, Fort Lauderdale, Tampa or New Orleans
With free airport & free port shuttle (select cities).
3 or 4 day Cruise
Note: Insurance or transportation not included with $1,000* packages above.
Book now, Cancel Anytime* with PureTravel Care® 
We pay for your insurance on select cruises & all-inclusive vacations !
Catch a flu bug? No problem! You can cancel or change your reservation- no revision fees! Price gone down since you booked? No worries! Funjet can guarantee our lowest price on select vacations! Unexpected mishap while on vacation? We've got you covered!
Our All-In-One Travel Protection gives you peace of mind, before and during travel. Cancel or change your vacation at any time, get your money back, guarantee our lowest price on select vacations, receive during travel coverage and more. Best of all-you can get the peace of mind you're looking for, "all-in-one" simple click at one affordable price!
Enjoy an All-Inclusive Vacation
Cue the calypso music and cruise to the Caribbean. Book one of our Caribbean all-inclusive deals at one of Sandals award winning resorts. And with all the choices and flexibility that come with all-inclusive vacations, it's no wonder millions choose sandals each year (currently insurance covers specific reasons for cancellation, not any reason).
TRS Yucatan Hotel – Palladium Hotel Group
(Adult – 5 night min) –  TRS Yucatan Hotel is a 5-star luxury hotel that offers a calming retreat within the lively Riviera Maya. It is the perfect choice for couples and adults who want to enjoy privacy and personalized service whilst also offering unlimited access to a wide array of top quality services.
The hotel pays homage to the indigenous flora and fauna, and the immaculate grounds are complemented by the elegant architecture and decor. From the moment guests check in, they get lost in the magic of TRS Yucatan Hotel, where worries disappear faster than the ebbing tide.
What TRS Yucatan Hotel can Offer you
From the luxurious modern suites, it's just a few steps to the exclusive adults-only pool; and from there, a couple of strokes to the swim-up bar. Enjoy the cool, clear water as you sip exotic cocktails and soak up the bright Mexican sunshine.
TRS Yucatan Hotel prides itself on letting guests put their feet up and bask in the relaxation they deserve. With a 24-hour butler service to cater to your every need, your stay can be exactly what you dreamed it would be, and there is an array of bars and restaurants within a stone's throw of the suites.
Our Top 5 & 6 – Day Cruises
Did you ever wonder why so many people return home raving about their latest sailing? Haven't taken the leap yourself yet. It only takes one cruise and you'll be hooked !
Every day, more and more people are discovering the all-inclusive pleasures of a cruise vacation.  More singles, families, couples, honeymooners, second honeymooners and groups of families and friends are sailing away on the vacation of their lives.  Last year alone, over seven million people enjoyed a cruise vacation.
$498 – 6-Day Western Caribbean from Ft Lauderdale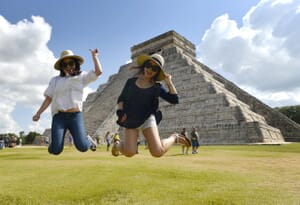 Enjoy your 3 stops during your 6-day break –  Key West, Florida, George Town, Grand Cayman, Mexico, Cozumel, Mexico,  discover ancient civilizations, tales of buccaneering and tropical beauty on your 6-Day cruise.
Depart from sunny Miami and snorkel the deep blue sea off the coast of Cozumel. Soak up some sun in Costa Maya is where you can explore mysterious pre-Colombian Mayan ruins. Get ready for an amazing adventure in the Western Caribbean (coming late 2021).
5-Day Bermuda Cruise from New York (Overnight)
Enjoy your stop at King's Wharf, Bermuda during your 5-day break –   if stunning beaches (pink sand) and turquoise waters are what you seek, this delightful vacation is just the ticket.
Bermuda is also one of the world's top diving and golf destinations. secluded beaches— you can explore them by rented scooter, but be prepared to drive on the left side of the road. Come with an appetite and enjoy superb delicacies like fish chowder made with sherry peppers.
Call 

(989) 572-0523

– and book your vacation now!
When you add it all up, it's easy to see why:
The price of your ticket includes your meals and in-between snacks on-board; your stateroom, activities, parties, and entertainment; plus, an exciting voyage to some of the most enchanting and culturally-enriching places in the world.
You'll find that a cruise ship is a floating resort, with all the things a fine resort has to offer and more!  You'll meet new friends who share the same tastes and interests as you.
The hassles of an ordinary vacation are completely eliminated.  A cruise is one convenient package.  You don't have to worry about making dinner or nightclub reservations, running to make flight connections as you travel from one destination to another, or packing and unpacking.
You can lie back and be completely pampered.  Or, go non-stop.  Dine like never before and enjoy one great show after another.  Let your cares float away.
It's no wonder that more people are taking cruise vacations than ever before.  And, once they get a taste of cruising, they come back for more…again and again. It's a fact that cruises have a higher percentage of satisfied customers than any other vacation experience.